Residential Project in the Dominion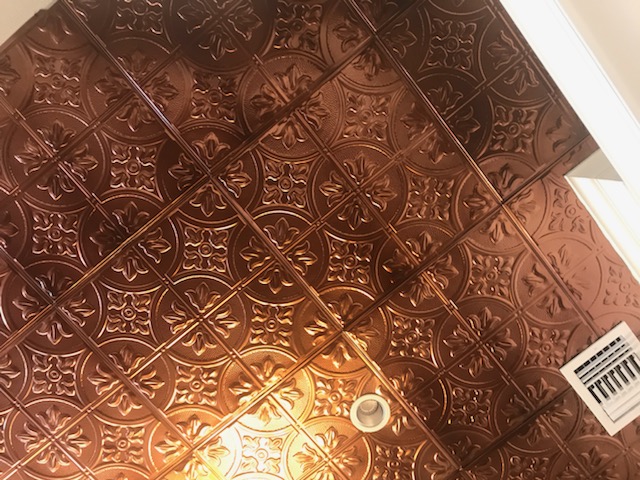 The former owner of this stunning residence in the Dominion was Greg Popovich, the winningest coach in NBA history and the highest paid. The new homeowners are completely finishing out the interior with new furniture, window coverings and artwork along with a very special touch by Petrus Interiors.
We provided and installed new 2' x 2' "Antique Bronze" tin ceiling tiles in the main Kitchen and Breakfast Nook which transformed the otherwise overused and boring sheetrock with spray texture & paint. They love it and so do we!